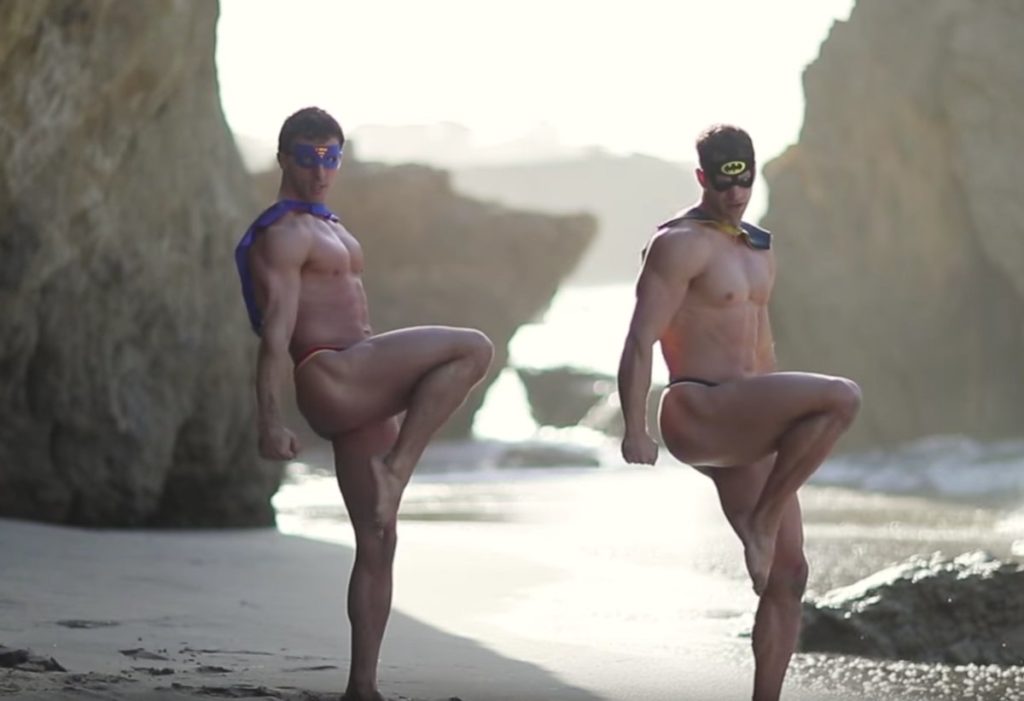 As we all know, the word "Kardashian" has become a synonym for "overexposed and tiresome."
Until today I could never imagine wanting to post anything about… them.
And yet, the brother is hot!
And Playgirl has offered him $45,000 to pose naked.
A Playgirl spokesperson says that Rob Kardashian "is a perfect example of the classic Playgirl model, and we'd be proud to have him join the ranks of other quasi celebs to strip for Playgirl."
However, the offer is contingent on Rob getting a little more ripped.
"I'd bring him to NYC to work with my trainer for a few weeks. [He] looks like he could use a few weeks prep before the shoot," says the spokesperson.
Quasi-celebs, line up!
Rob is the youngest child of Robert Kardashian (OJ's criminal defense lawyer who died in 2003) and Kris Jenner. He graduated from the University of Southern California and now is trying to be a model.
Here's a great article from Marie Claire UK about gay porn star Reese Rideout—and his wife.
The article talks about what it's like being the wife of a "genuinely straight" (ahem) gay porn star who makes $4,000 a day.
That's a lot of cash for ignoring some fun on the side. I'd say it's pretty damn good!